September 30, 2020 @ 12:20 PM -- by Dr. Jean Barthman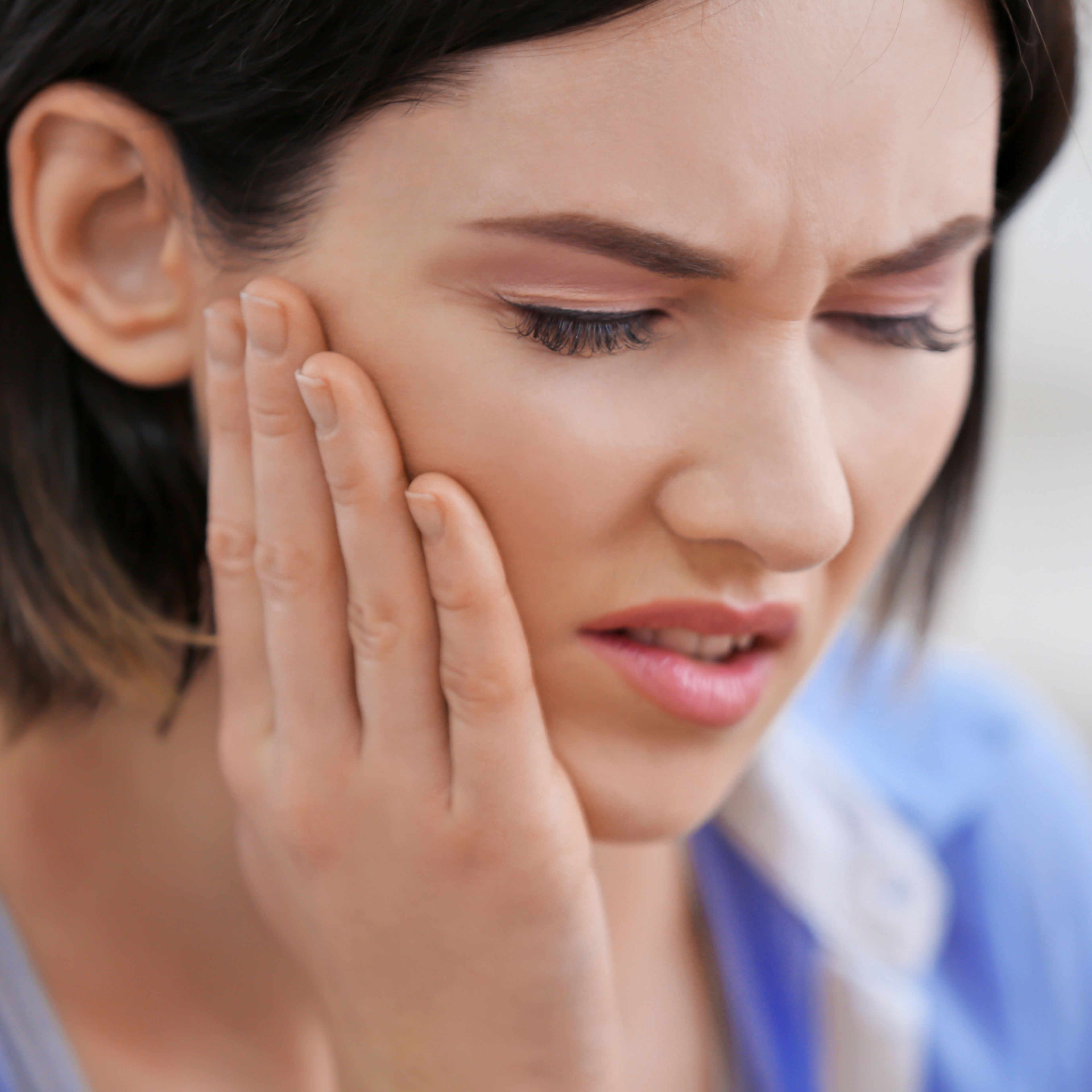 Many people deal with occasional tooth sensitivity, especially when eating or drinking foods or beverages that are extreme in temperature. While sporadic bouts of sensitivity are not often a cause for concern, consistent tooth sensitivity and discomfort is probably a sign of dental problems.
Here, experienced dentist Dr. Jean Barthman goes over the most common causes of tooth sensitivity. Individuals in Redwood City, CA, and surrounding areas can learn about the dental treatments available to address these concerns and restore oral comfort so that they can bite, chew, eat, and drink without irritation.
Common Causes
Tooth Decay
Most people deal with tooth decay at some point in their lives. It often develops when bacteria build up around the teeth, forming hard plaque. Plaque contains bacteria that break down the sugars in the mouth and gradually causes tooth enamel to wear down or soften. Over time, decay can lead to the formation of small holes in the tooth enamel, more commonly known as cavities. Tooth decay exposes the underlying layers of the tooth, where sensitive nerves and tissues lie. As a result, untreated decay can often trigger unusual sensitivity.
Acid Erosion
Like tooth decay, acid erosion breaks down a tooth's outer layer of enamel and exposes nerves and tissues, which can cause tooth sensitivity. Acid erosion is caused by an overexposure to acids. Most commonly, these come from highly acidic foods and beverages, such as citrus fruits and juices, wine, and coffee. Acids can also come from the stomach, which can be a problem for individuals with certain eating disorders.
Chipped, Cracked, or Fractured Teeth
Oral injuries are another type of dental damage that can cause tooth sensitivity for our Redwood City patients. Chips, cracks, and fractures can be caused by a fall, facial injury, or by biting down on a hard food or non-food item. When chips, cracks, or fractures are superficial, they may not expose sensitive nerves and tissues. However, more severe dental damage impacts the deeper layers of a tooth and is likely to leave individuals suffering from sensitivity and discomfort.
Gum Disease
When the gums are infected, they typically become red, swollen, and tender. As gum disease progresses, the tissues are likely to recede, or pull away from the base of the teeth. Gum recession can expose the roots of the tooth, which can then result in tooth sensitivity.
Treating Tooth Sensitivity
Although tooth sensitivity can cause quite a bit of discomfort, the good news is that it is usually easily treated. Minor to moderate areas of dental damage can often be treated with dental bonding or a dental filling, while larger areas can be treated with a dental crown. Each of these treatments eliminates damaged tooth enamel and seals and protects the sensitive inner layers of the tooth.
If gum disease is an issue, periodontal treatment is effective at eliminating infection and encouraging healing to address gum recession and ease sensitivity. Dr. Bartman is happy to personalize a treatment plan to best meet each of her patient's unique needs.
Schedule an Appointment
If you are struggling with tooth sensitivity, you do not have to continue to live in discomfort. Dr. Jean Barthman offers a wide range of restorative dentistry treatments that address oral health problems and restore oral comfort. To get a personalized treatment plan from Dr. Barthman, call (650) 367-4967 and schedule an appointment at your earliest convenience.