February 08, 2021 @ 09:55 AM -- by Dr. Jean Barthman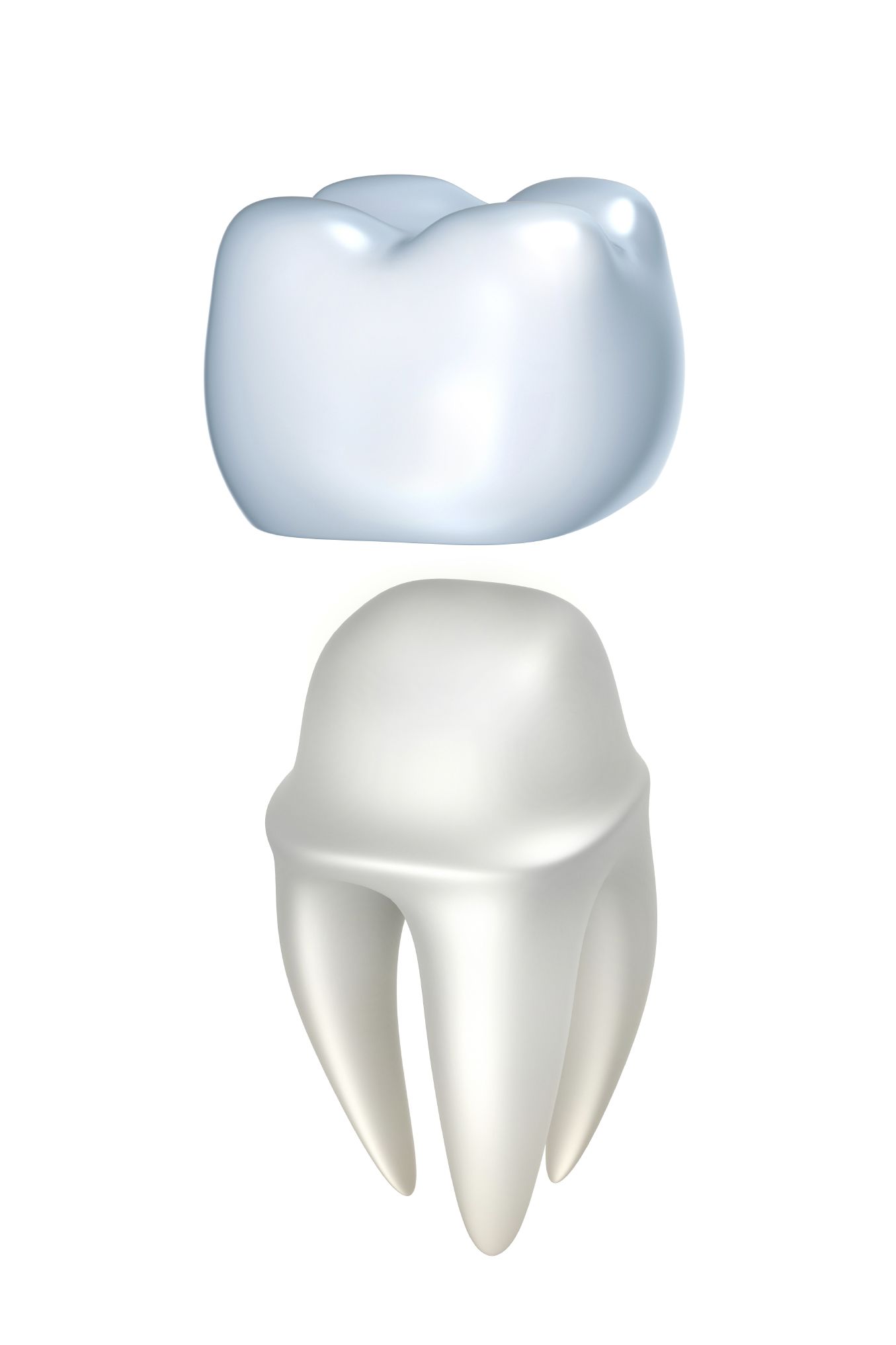 Dental crowns can improve the health and appearance of the smile by correcting issues like chips, fractures, or tooth decay. Much like crowns, porcelain veneers can address many aesthetic dental issues to enhance the smile.
Although crowns and veneers provide similar results, the two are very different. Dr. Jean E. Barthman helps patients understand the differences between crowns and veneers during consultations at her Redwood City, CA, practice. This helps determine the best treatment for a patient's needs. If you would like to find out which treatment is right for you, we welcome you to schedule a consultation.
Dental Crowns and Porcelain Veneers: Similar but Different
Both crowns and veneers address many of the same dental issues, including chips, fractures, and discoloration. Yet depending on the needs of the patient, one treatment may be more suitable than the other.
Let's consider some of the similarities and differences between dental crowns and veneers.
What Are Dental Crowns?
Dental crowns are tooth-shaped restorations that fit over teeth that are chipped, cracked, or otherwise damaged. They are sometimes referred to as caps. Crowns may also be used to strengthen teeth weakened by large fillings, complete the root canal therapy process, or can be attached to a dental implant to replace individual missing teeth.
Dental crowns can be made of porcelain, allowing them to blend with the surrounding natural teeth. Crowns may also be made of metal or porcelain bonded to metal. At our Redwood City practice, Dr. Bartman tends to use all-porcelain crowns as they provide the most natural appearance.
What Are Dental Veneers?
Dental veneers are thin, tooth-shaped shells, but instead of encasing all sides of a tooth, veneers only cover the front surface. This means the back of the natural tooth will remain exposed after treatment. However, by covering the front surface of the teeth, veneers can mask a wide range of flaws, lisuch aske chips, discoloration, fractures, and spacing issues. This improves the overall appearance of the smile.
Like crowns, dental veneers are made of porcelain to provide a natural look and feel to treated teeth. Each veneer is customized to match the shade of the surrounding teeth. Veneers can also be made a brighter white if desired by the patient to create a beautiful, flawless smile.
Choosing Between Dental Crowns and Veneers
Even though crowns and veneers can correct many of the same dental issues, they aren't exactly interchangeable. Deciding on which treatment is best for your needs largely depends on the extent of damage.
Because veneers only cover the front surface of the teeth, they are not suitable for repairing significant dental damage and are most appropriate for mild-to-moderate issues that are predominantly cosmetic in nature. Dental crowns, on the other hand, can address mild-to-severe damage to restore bite strength and the health of a tooth.
With that said, those who have minor issues or cosmetic flaws on the front teeth may benefit more from dental veneers to achieve their desired results.
Which Treatment Is Right for You?
If you suffer from dental damage, you may benefit from dental crowns or veneers. To find out which treatment is right for you, please call our Redwood City dental practice at (650) 367-4967 or schedule a consultation online.