February 12, 2019 @ 05:37 AM -- by Dr. Jean Barthman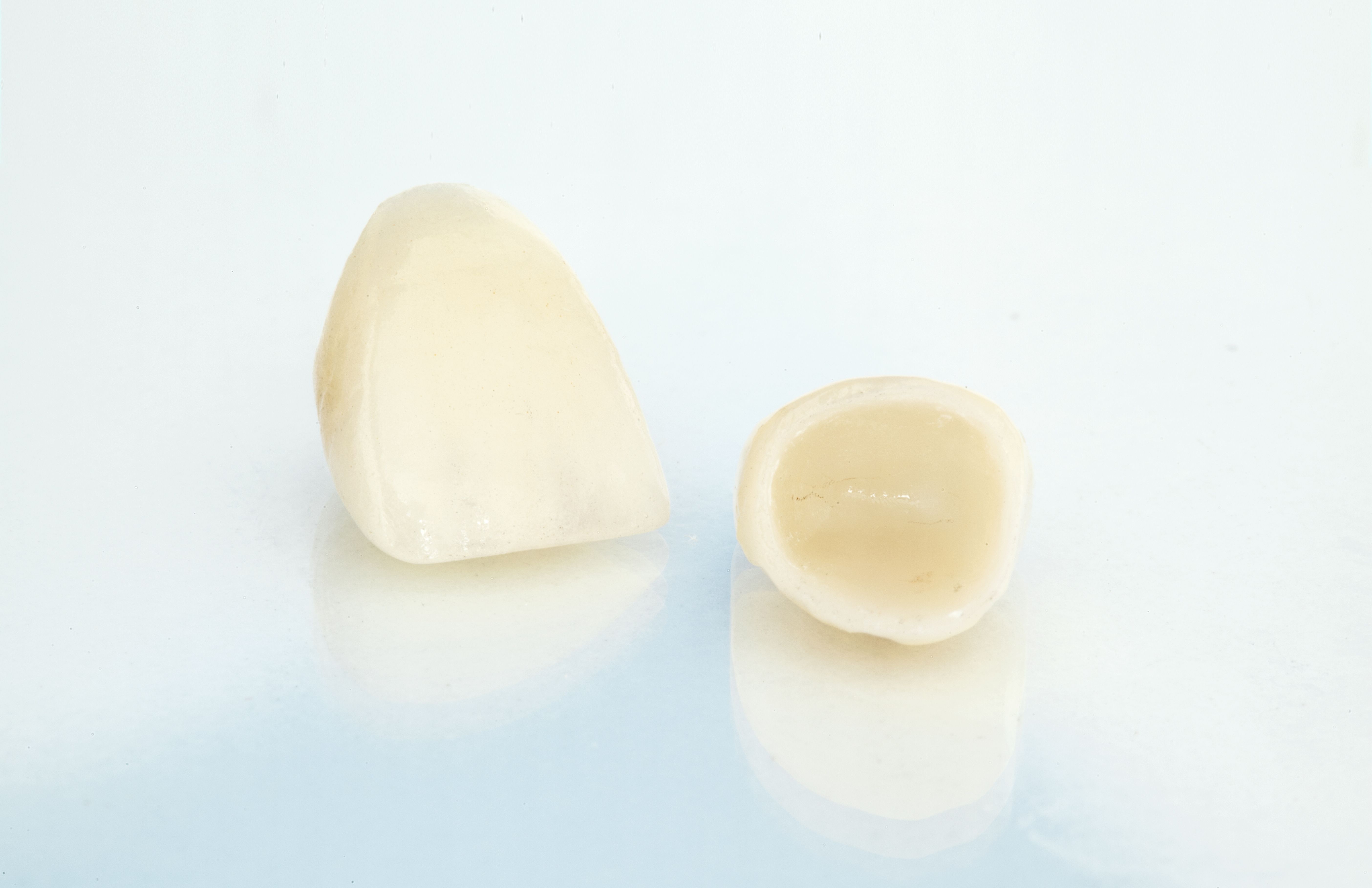 Dental crowns are one of the most common treatments available for the restoration of a damaged tooth. They offer strength and reinforcement for damaged teeth.
All-porcelain crowns can also conceal cosmetic imperfections, such as chips and discoloration, for natural-looking, long-lasting results.
Here, our Redwood City, CA team discusses the foods and drinks to avoid with dental crowns. We also offer other maintenance tips to help your restorations last for years to come.
Temporary Crown Aftercare
In many cases, Dr. Barthman will place a temporary crown while you wait for the completion of your final restoration. Temporary crowns are often made of resin or acrylic, and are not intended for long-term use. Therefore, they are not as strong as their permanent counterparts.
We recommend that patients chew on the opposite side of their mouths when feasible until the final crown is in place. To preserve a temporary crown, patients should also avoid:
Excessively hot or cold foods
Ice, nuts, granola, hard candy, and similar foods
Chewy or tough foods, like hard bread
Caramels, taffy, chewing gum, and other sticky foods
Permanent Crown Aftercare
Patients have far fewer restrictions once the final restoration is bonded into place. However, it is important to understand that, while a dental crown is built to last, it is not as resilient as a natural tooth.
As a result, we still recommend that patients follow a few guidelines when it comes to caring for their dental crowns:
Crunchy, hard foods are fine in moderation. However, it is best to avoid these foods if you have a dental crown, as the restoration can eventually fracture or chip.
Choose non-sticky snacks. Certain types of caramel and taffy can partially or fully dislodge your crown.
Avoid popcorn, nuts, and other related foods.
Never chew on ice, whether you have dental crowns or not. This habit can chip your restorations as well as your natural tooth enamel.
Choose cooked over raw vegetables when possible.
Additional Maintenance Tips
Dietary guidelines are just one aspect of proper dental crown aftercare. To protect your investment (and your smile), it is a good idea to follow these recommendations:
Practice excellent oral hygiene. Brush twice a day, and floss at least once daily. This will remove harmful biofilm and plaque deposits that harbor bacteria. Be sure to choose a non-abrasive toothpaste, as some whitening pastes can actually damage porcelain.
Be gentle with your teeth. Never, under any circumstances, use your teeth to open packages, bite your nails, or remove tags from clothing. This can damage your natural teeth and your custom restorations.
Visit your dentist regularly. Routine dental visits are important for your overall oral health. While most patients can maintain healthy teeth and gums with six-month cleanings, some may require more frequent visits. Ask Dr. Barthman what type of cleaning schedule is best for you.
Contact Our Practice
Knowing how to care for your dental crowns is integral to the life of your restoration. To learn more, contact us online or give us a call at (650) 367-4967.