March 01, 2019 @ 04:53 PM -- by Dr. Jean Barthman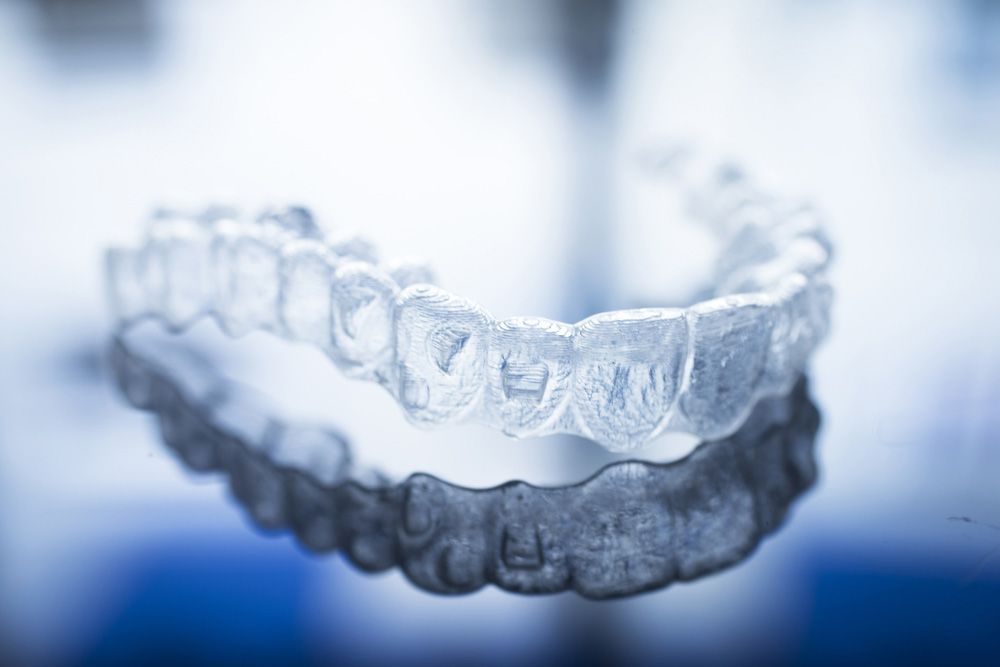 Invisalign® has become a popular teeth straightening treatment for patients who want to avoid braces. Invisalign® uses clear plastic aligner trays to discreetly shift the teeth and correct the bite. Invisalign® treatment can be completed in roughly the same timeframe as traditional braces, but it is far more convenient and comfortable for the patient.
Although Invisalign® aligners are free of the metal that causes much of the discomfort associated with braces, there will still be an adjustment period when Invisalign® treatment starts, or any time a patient progresses to a new set of aligners.
Invisalign® discomfort should be minimal, but there are steps patients can take to make the process more comfortable. Here, Dr. Jean Barthman offers five tips to reduce Invisalign® discomfort, and give our Redwood City, CA patients an even better Invisalign® experience.
Consider Over the Counter Pain Medication
Many patients find it helpful to control discomfort with over-the-counter pain medication. Medication can be used as needed (and as directed) to alleviate pain or irritation.
Some pain medications can also reduce swelling, which can be an issue in the first few days of Invisalign® treatment. It typically only takes a couple of days for the gums and jaw to adjust to Invisalign® aligners to the point that pain medication is no longer needed.
Use Ice Packs
Patients who want to avoid pain medication, or those who just need additional relief, should consider the use of ice packs or cold compresses. These can be applied to the outside of the face, right around the cheek and jaw area.
Ice packs can help reduce inflammation in the gums and minimize discomfort. For the best results, patients should ice the area about 20 minutes at a time, three to four times throughout the day.
Avoid Hard Foods
Invisalign® aligners can be removed when a patient eats, so there are no food restrictions throughout Invisalign® treatment, as there are with braces. However, any time that the teeth, gums, or jaw feel tender, it is a good idea to avoid foods that are particularly hard, crunchy, or chewy.
If you are experiencing discomfort after starting Invisalign® treatment or progressing to a new set of aligners, stay away from these types of foods until you have adjusted.
Wear the Aligners as Directed
If the Invisalign® aligners are causing discomfort, you may be tempted to remove them periodically to give yourself a break. Not only can this interfere with the results of Invisalign® treatment, but it can actually prolong the adjustment period.
The best way to get the gums and jaw used to Invisalign® aligners is to wear them consistently, as directed. The aligners should only be removed when the patient is eating, brushing, or flossing.
Switch to New Aligners at Night
Once patients have gotten used to wearing Invisalign® aligners, discomfort should not be an issue. However, when it is time to progress to a new set of aligners, there may be a short adjustment period.
To avoid dealing with the initial discomfort that comes with a new set of aligners, we recommend that patients switch their aligners at night. This will allow them to sleep through the first several hours of adjustment, which are likely to be the most uncomfortable.
Contact Us
If you'd like more information about the Invisalign® process, and whether you may be an ideal candidate for this teeth straightening treatment, contact us at your earliest convenience. You can schedule an appointment with Dr. Jean Barthman by calling (650) 367-4967.